A great reseller opportunity, PDshop is affordable & brandable
Anyone can become a PDshop reseller.
There is no sign-up required. Simply purchase your first copy at regular price, and you immediately become eligible for the special
Additional License
prices. That's all that's needed to start installing copies for your clients.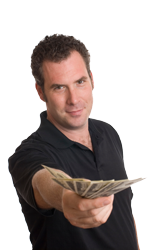 PDshop is Brandable, resell it under your own brand name
PDshop & the Admin can easily be branded, meaning you can replace our logos and name with your own. Sell PDshop directly to your clients, at any price you want!
Charge your clients any price or fees you want
Customize
PDshop for your clients and charge them anything you want for installation, your design or programming services, for support, and more.
Special Bulk License pricing available
The more licenses you buy, the better the price we will offer you.
Prices as low as 50% off when you buy 5 or more licenses
If you purchase licenses in bulk, say 5 or more at a time, we can offer you an ever lower per license price. Prices as low as 50% off.