Easy to integrate designs & customize the layout
No ASP.NET programming skills needed
Unlike most applications on the market, you do not need to sift through unfamiliar code, we've made it easy to manipulate the Html & Css that drives the PDshop storefront.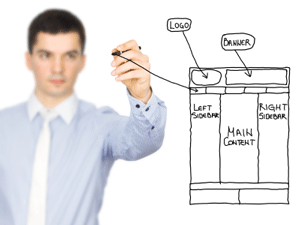 HTML/CSS template files
PDshop has a unique "Template" system built in.  What this means is that the core Html/CSS code is stored in regular .html and .css files, that you may already be familiar with.
Use your own Template with PDshop
We've partnered with a top Template provider to offer you amazing
Professional Templates
that you can integrate with PDshop.
Integrate any web technologies, languages
Add your own code to the files or templates... such as HTML, JavaScript, Flash, Ajax, XML, etc. You can even insert code into the dynamic content areas all throughout storefront.
Mobile Template, Responsive Design
In addition to the primary template files, there's also Mobile & Responsive design
Templates
included so that you can customize your site for mobile devices!
Master Pages
For more advanced users, you can use Asp.Net Master pages instead of the Html template files.
Shopping Cart Source Code
For more advanced users, the Full Source code (excluding some proprietary licensing and encryption functions) is available.
See what others have done...